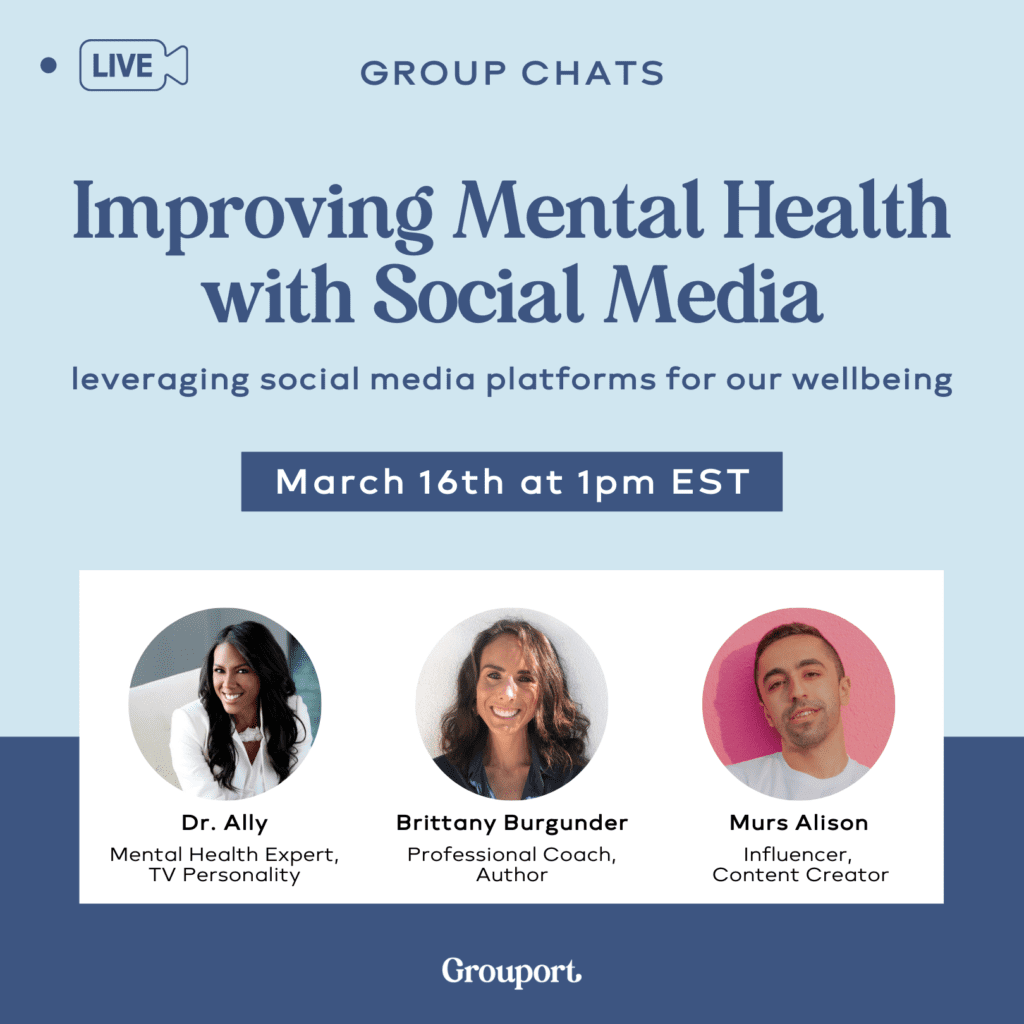 Grouport Group Chat Panelist: Improving Mental Health with Social Media
We have all heard about the many ways social media may be harming our mental health, but how can we leverage it to actually improve our wellbeing?

Join me, Dr. Allycin Powell-Hicks, Murs Alison, and Grouport Therapy on Wednesday, March 16th at 1pm ET for a #GroupChat, and learn how to make social media work for you and your mental health.
You can watch the full recording HERE
Grouport combines key elements of online and face to face therapies to provide a unique online therapy experience unlike anything else out there. Their mission is to increase affordable access to online group therapy, that gives you the specialized care needed to improve your overall wellbeing.