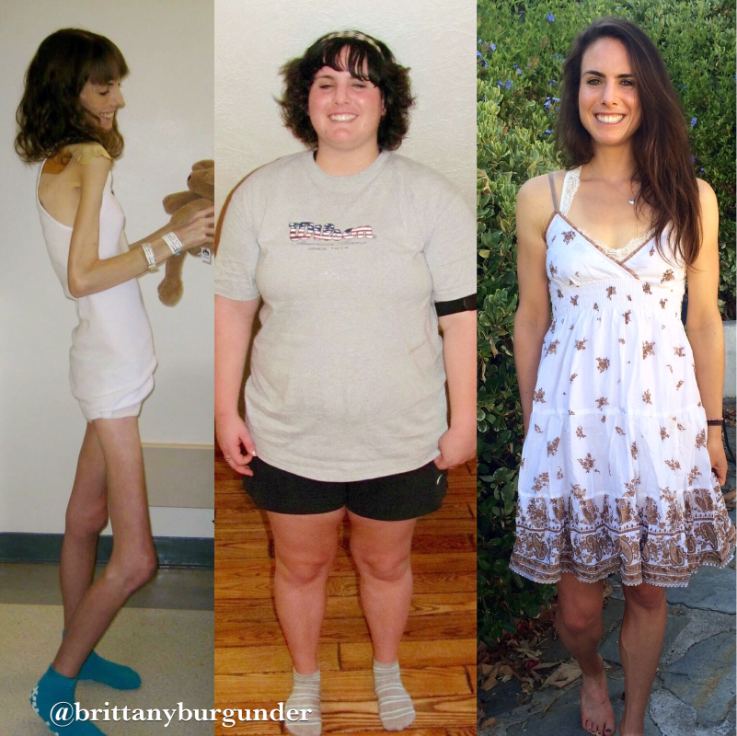 HELLO GIGGLES | THIS WOMAN POSTED DRAMATICALLY DIFFERENT EATING DISORDER PHOTOS
Burgunder has weighed from 56 to 221 pounds over the course of her recovery process, and when she was at her lowest weight, her family was apparently told to start "planning her funeral." An active social media user, Burgunder often says she never thought she'd have the healthy, body-positive life she currently leads, but she also stresses that every day marks a commitment to recovery.
Today, she posted three photos of herself on her website to highlight the fact that having an eating disorder doesn't look one certain way.
Burgunder makes an incredibly simple yet all-too-often overlooked point: You can't judge a person's mental health, nor can you tell if they have an eating disorder, based on their outward appearance.
Read full article HERE