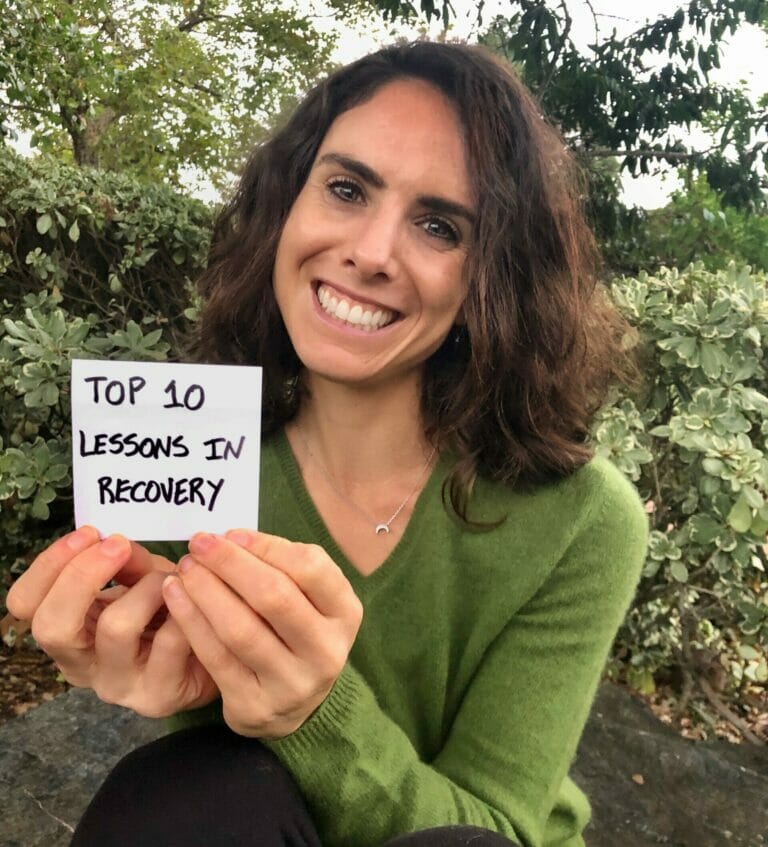 ⋅
?These are the top ten things I've learned recovering from an eating disorder:
⋅
1.) THE BEGINNING IS THE HARDEST
—This is when you will want to turn back to your eating disorder the most, and also when it's imperative to refrain. Counterintuitive to what you believe, you are moving forwards —it's just foreign territory.
⋅
2.) YOUR EMOTIONS WILL BE A ROLLER COASTER
—The feelings that your eating disorder previously numbed will be intense and confusing as they begin to resurface. Over time they will normalize.
⋅
3.) YOU HAVE TO PUT YOURSELF FIRST
—This often requires doing less work externally and more work internally. Do not confuse this shift as being lazy, a failure or selfish. It's the exact opposite.
⋅
4.) YOUR BODY MIGHT CHANGE
—This can be hard to accept at first. As you work on changing your mindset, you'll find validation in yourself instead of from others or the mirror.
⋅
5.) YOUR SELF-TALK WILL IMPROVE
—The change is subtle, and a result of patiently and consciously working on it. In time, you will start to hear a voice of comfort rather than criticism.
⋅
6.) NEW INTERESTS WILL ENTER YOUR LIFE
—As your eating disorder fades, you will have a tremendous amount of time to fill with other things. You'll likely discover new hobbies and passions that you enjoy.
⋅
7.) IT TAKES A LONG TIME TO HEAL
—There is no set path to follow, nor a timeline. You have to navigate and create your own recovery. Let yourself move forward at your own pace.
⋅
8.) YOU WILL FEEL LOST AT TIMES
—You may often question if the things you do or say are a result of your eating disorder, habit, or your true self. It's okay to be unsure. As you keep moving forward, you'll gain more clarity.
⋅
9.) YOUR RELATIONSHIPS WILL CHANGE
—Letting go of individuals and behaviors that no longer serve you may initially cause anxiety. But soon this empty space will be replaced with the right people and routines.
⋅
10.) FINALLY, LIFE GETS SO MUCH BETTER!
—Recovery isn't a finish line you cross. Instead, recovery is a gradual process of choosing yourself over fear. Life becomes abundant with the priceless lessons you've learned, and in the remarkable ways you share them. ~Britt?