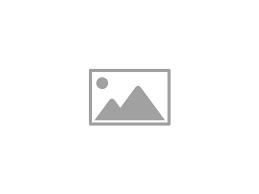 THE MIGHTY PUBLICATION: WHAT YOU NEED TO HEAR IF YOU DOUBT EATING DISORDER RECOVERY IS POSSIBLE
Thank you The Mighty for publishing my article with your audience! It's a privilege to be among so many voices speaking up on such vital topics.
What You Need to Hear If You Doubt Eating Disorder Recovery Is Possible
Recovery doesn't just happen. It's a grueling, relentless, personal process that will push you beyond your limits over and over and over.
At every stage of my struggle, my eating disorder was a result of a seed that got planted in my mind. Unfortunately, this seed was actually a weed that soon grew wildly out of control.
Despite misconceptions about eating disorders, this wasn't my choice. I was young and hurting. And I was brave and for trying to find ways to cope.
I didn't want recovery. I didn't believe in it. I told myself it was a trick a deception preached by those who wanted to undo my hard work based only on their textbooks. I thought I was outsmarting them by becoming a better gardener to the eating disorder. I believed I deserved this self-destructive punishment. It kept me "safe" from having to face myself – what I feared most.
Eventually, I got tired of running from myself – from my pain. I paused and gasped for air. And in that moment of pause, I realized I had been running on a hamster wheel going nowhere. Reality hit me like a bolt of lightning.
NO ONE CAN SAVE YOU BUT YOU
Get out your shovel and dig. Rip out the root of that weed wrongfully planted and plant something new. Then have patience as you watch your new seed grow and bloom –watch yourself bloom.
Recovery doesn't JUST happen.
But recovery DOES happen.
Read full article

HERE