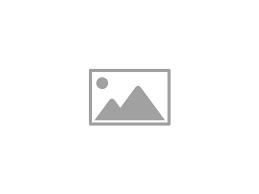 If you all watched the Academy Awards tonight you probably saw Lady Gaga's very moving performance of her song "Till It Happens To You." It's a powerful, emotional song that documents a college campus sexual assault. However, the lyrics and the message are much bigger than that and Lady Gaga tweeted to her 50 million-plus followers overnight that her song was made for "people all over the world who suffer from painful life experiences."
Listening to the lyrics and watching the video I know moved me to tears. There is so much about mental health and eating disorders that is still so misunderstood. Sometimes, no matter how brutally honest I am and how clearly I try to lay out my thoughts for others, I still feel so misunderstood. Sometimes a good cry is okay. Sometimes getting angry is healthy. Sometimes a song understands you more than another person can and that's okay for the time being.
Just know you aren't alone. Whatever it is you may be going through. You aren't alone. Your voice matters. Your life matters. There are people who understand and you will be okay. Because as Lady Gaga's song says, "you won't know how I feel…" that's true. No one can ever put themselves in your exact shoes, but you do deserve compassion, support and understanding.
So listen to this song and let me know what you think. I really love the lyrics and agree with everything except for the first line … I do believe it gets better … better with time. ~Britt
---
You tell me it gets better, it gets better in time
You say I'll pull myself together, pull it together, you'll be fine
Tell me, what the hell do you know? What do you know?
Tell me how the hell could you know? How could you know?
Till it happens to you, you don't know how it feels, how it feels
Till it happens to you, you won't know, it won't be real
No, it won't be real, won't know how it feels
You tell me hold your head up, hold your head up and be strong
Cause when you fall you gotta get up, you gotta get up and move on
Tell me how the hell could you talk, how could you talk?
Cause until you walk where I walk, this is no joke
Till it happens to you, you don't know how it feels, how it feels
Till it happens to you, you won't know, it won't be real
(How could you know?)
No it won't be real
(How could you know?)
Won't know how I feel
Till your world burns and crashes
Till you're at the end, the end of your rope
Till you're standing in my shoes
I don't wanna hear a thing from you, from you, from you
Cause you don't know
Till it happens to you, you don't know how I feel, how I feel
How I feel
Till it happens to you, you won't know, it won't be real
(How could you know?)
No it won't be real
(How could you know?)
Won't know how it feels
Till it happens to you
Happens to you
Happens to you
Happens to you
Happens to you
Happens to you
(How could you know?)
Till it happens you
You won't know how I feel